Building and Pest Inspections
Whether buying or selling a property in Queensland, a Building inspection is an essential part of the process. To avoid any unpleasant surprises down the road, engage the services of an experienced professional who will ensure your peace of mind.
Pre-Selling Building & Pest Inspections
Pre-Purchase Building & Pest Inspections
Hand Over Building Inspections
Thermal Inspection Include Free On All Inspections
All Inspections Are Conducted With The Latest Up-To-Date Equipment
BUILDING INSPECTION ONLY
Get your property inspected for structural problems.
TIMBER PEST & TERMITE INSPECTION
You should get your home checked for

termites regularly.
BUILDING & PEST INSPECTION
Get your Building & Pest inspection sorted

here.
Making Building & Pest Inspections

Easier For You
Building & Pest Inspections are a very important part of buying and selling properties. It determines that the house is in good condition as well as ensuring it doesn't have any hidden pest problems. This is an essential part of the house buying process.
However more and more we are getting people approaching us wanting an inspection for the home that they live in, just to give them peace of mind that everything is okay.
Whatever the reason, we provide Building & Pest Inspections throughout South East Queensland. Choose the option that best suits what you are looking for an we will be in touch to arrange an appointment.
At APM Solutions, our building and pest inspectors have over 35 years of combined experienced in the building industry. During your inspection, our team uses the very latest technology including thermal imaging to assess structural issues, moisture levels, maintenance defects, the presence of wood destroying insects, and fungal decay. We will then compile a comprehensive report that identifies any issues we find and details our recommendations on what your next steps should be.
We always recommend that you attend the inspection if possible so you can speak with our inspectors directly and have them talk you through any questions you might have. Time and time again, we see homes that look perfect, but are later revealed to have serious defects. At the end of the day, buying a house is a signi cant investment making it essential to be fully informed before signing on the dotted line. Call our team today at 07 3828 2020 to schedule your inspection with an APM expert.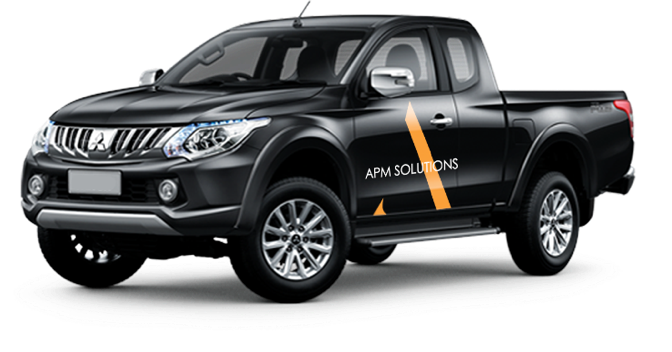 "I saved hundreds of dollars by using APM for my Northgate home building inspection"
Lindy Holmesfield North Brisbane